Hydrostatic System: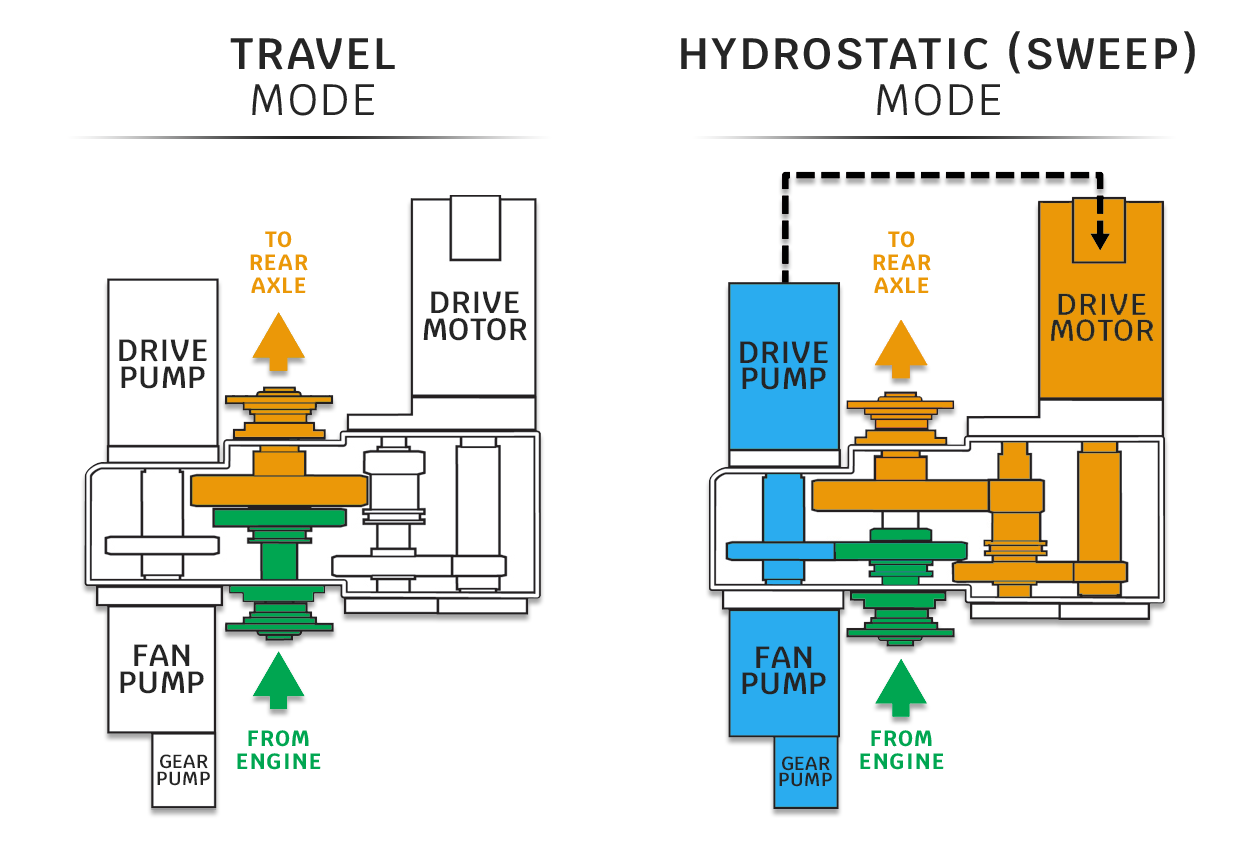 The Scarab designed hydrostatic gearbox is installed in the chassis driveline and allows the sweeping components to be powered directly from the chassis engine. As well bringing a range of benefits such as reduced weight, increased payload, reduced fuel consumption and lower emissions, it also offers a range of operator benefits with its simple joystick control for Forward and Reverse, allowing single-pedal control which reduces fatigue and enables the driver to fully concentrate on sweeping.

Powerful & Reliable Suction Performance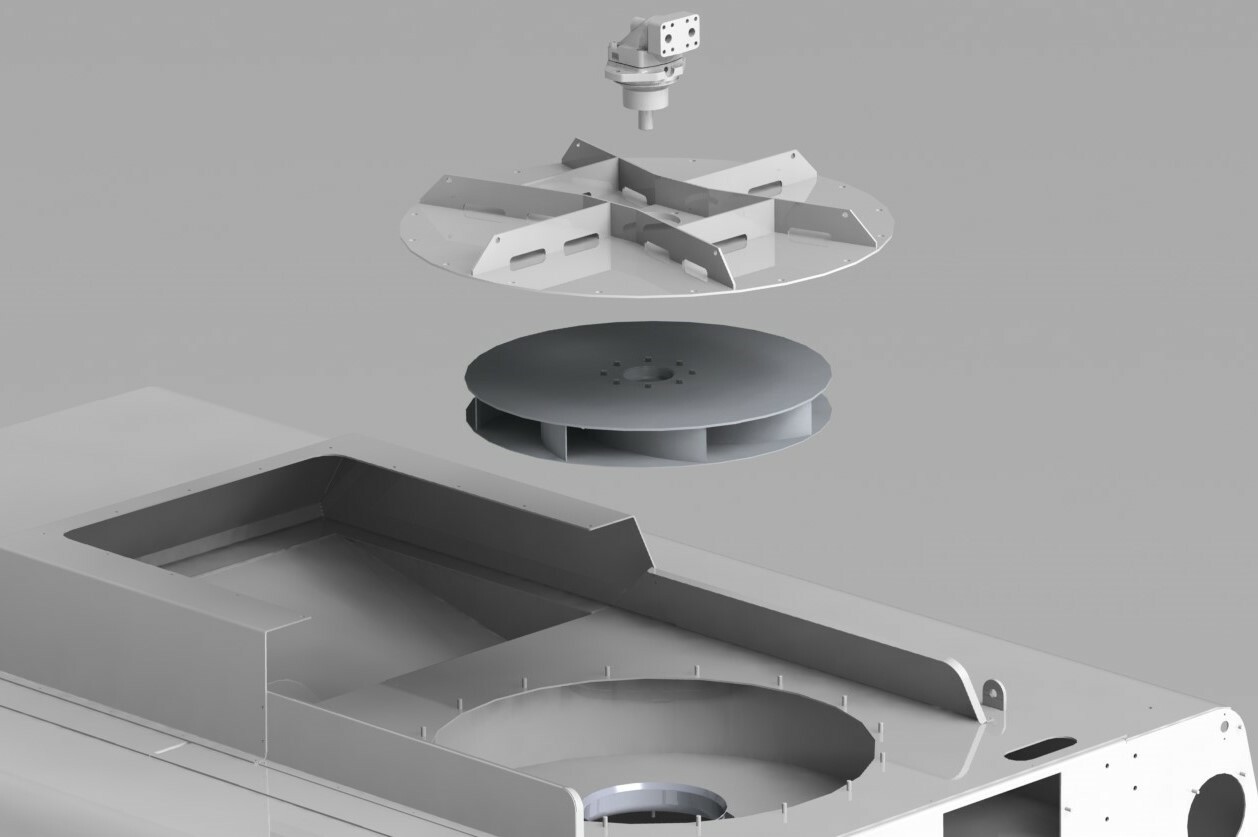 Scarab's high-speed, stainless steel roof mounted impellor is positioned to produce an efficient airflow path for high suction performance and reduced power consumption. Particulate screening via a hinged, stainless steel mesh filter is pleated to give maximum surface area and reduce blocking - it also swings down for ease of cleaning. Furthermore, the fan chamber is also easily accessed for cleaning.
Extensive Sweeping Capabilities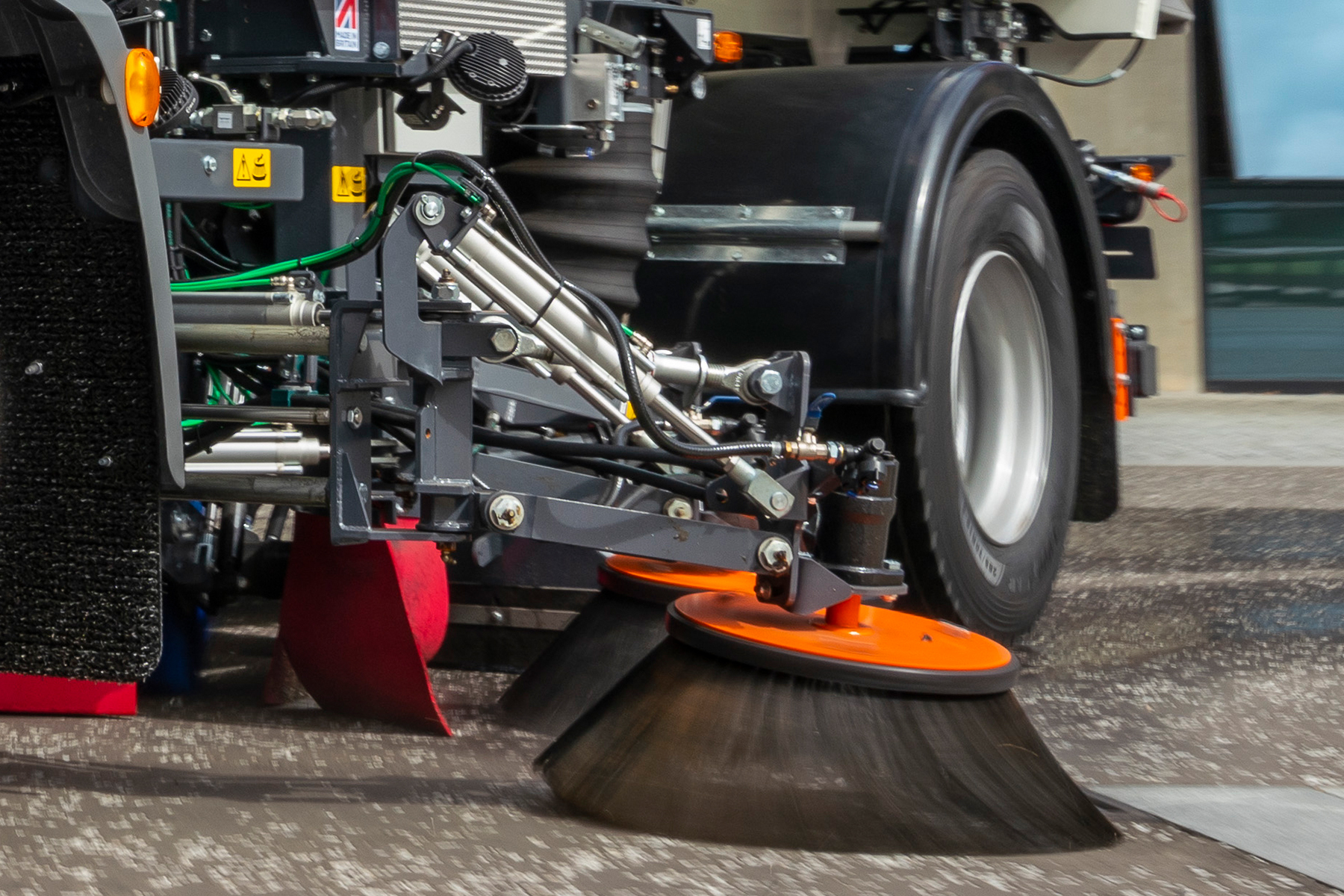 The Magnum 82 is available in both single and optional dual sweep configuration. When the suction nozzle, side brush and widesweep functions are in operation the Magnum 82 can sweep at a 2465mm width. However, the brushes can reach an impressive 3400mm span when simultaneously dual sweeping. While, the Side Sliding Auxiliary Brush and Dual Sweep Option reaches 3900mm.
With variable brush speeeds, optional down pressure and swivelling widesweep, the Magnum 82 is proficient in any sweeping application.
Strong, Robust Hopper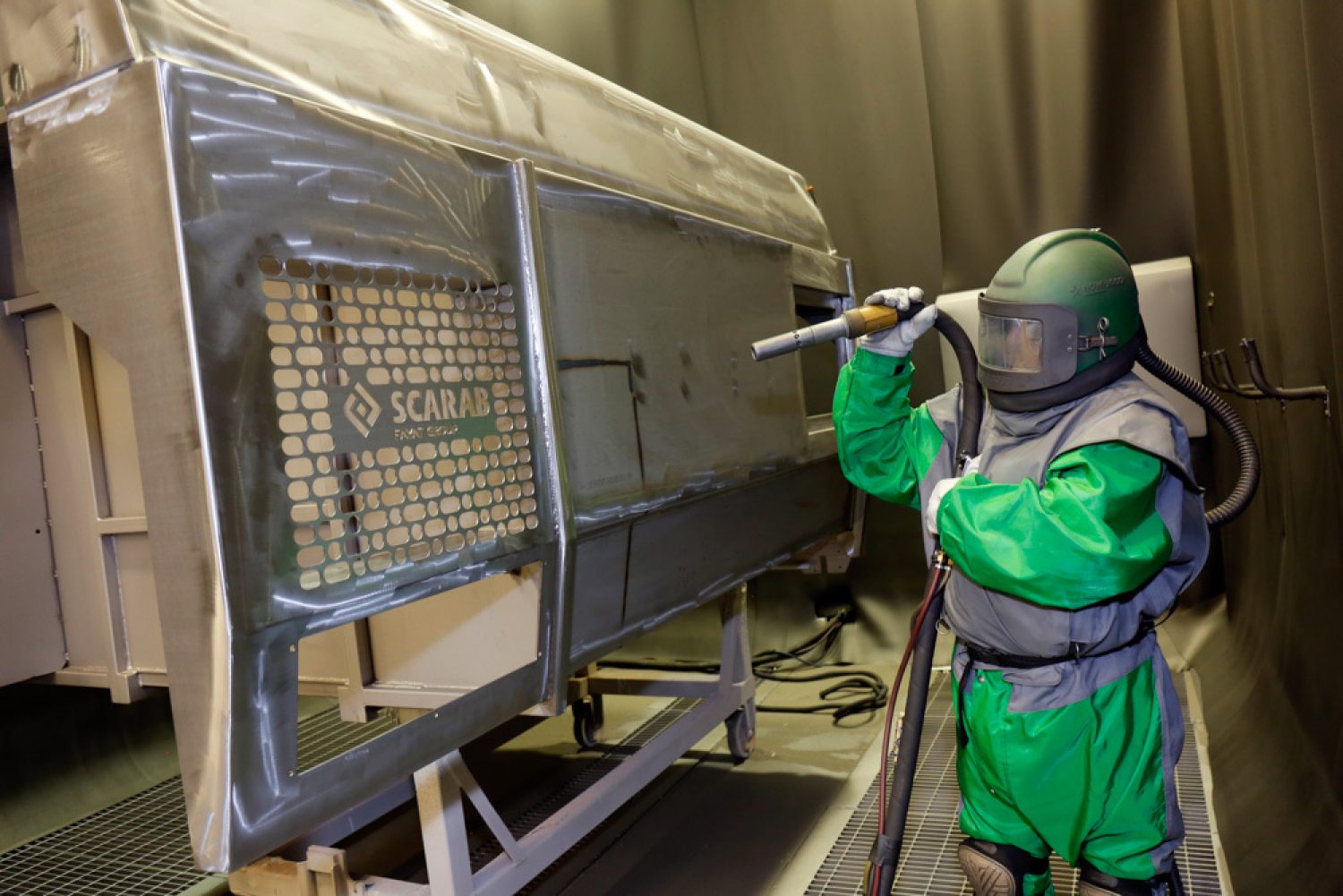 The hopper is completely manufactured from strong, corrosion and abrasion-resistant 4003 Stainless Steel, which is shot blasted before a two-pack epoxy primer is applied followed by a hard-wearing topcoat.
Particulate screening via a hinged stainless-steel mesh filter – swings down for ease of cleaning and access to the stainless-steel inlet cone.

Total, Intuitive Control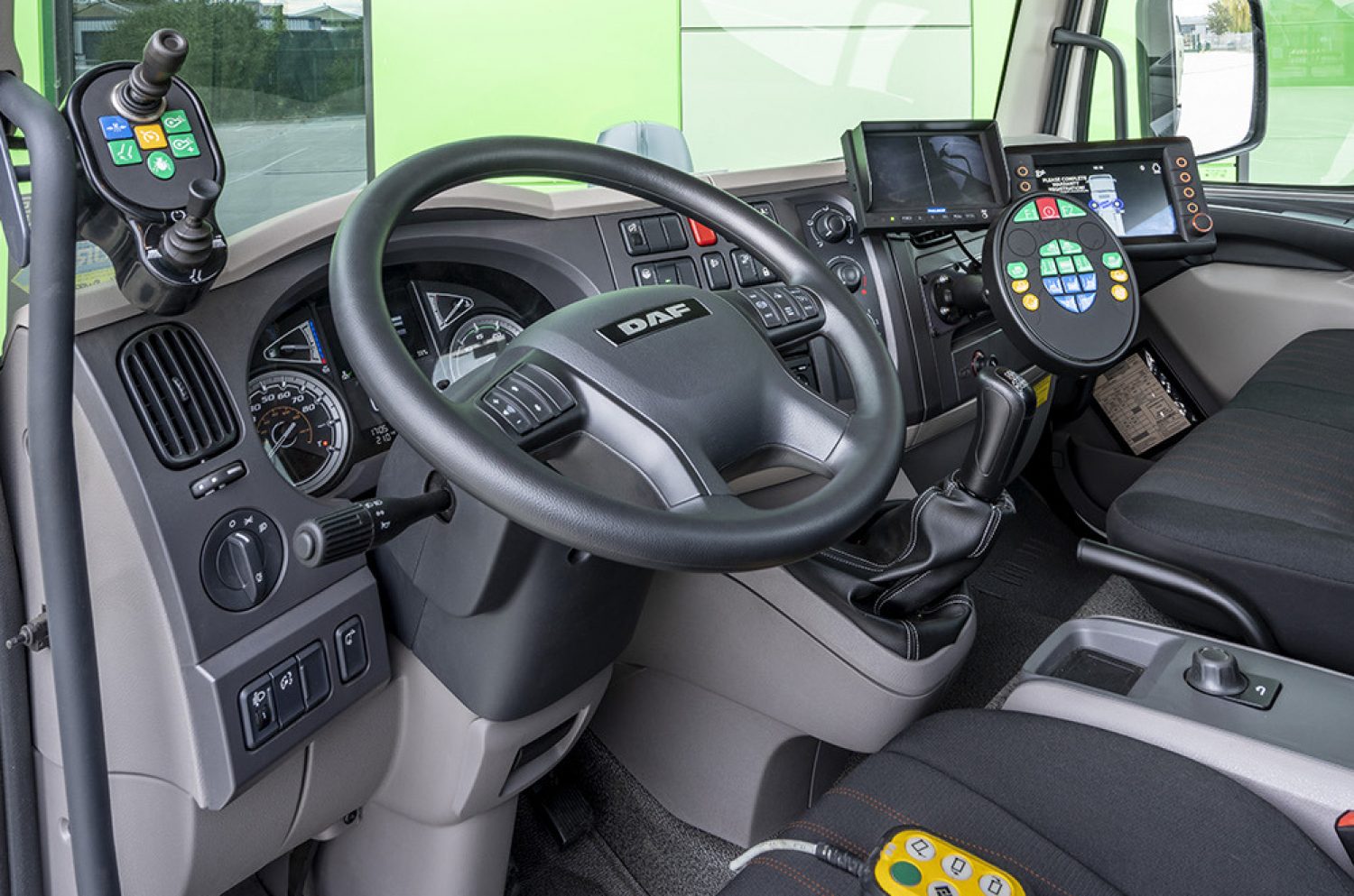 The CANbus control system has revolutionised the way Scarab sweepers are operated and maintained. Intuitive controls and a colour monitor provide comprehensive feedback to both the driver and service team.
The clear display indicates the sweeping configuration, vehicle condition and highlights both warnings and service reminders. Our real-time monitoring and data-logging provide valuable assistance in troubleshooting technical problems and helps keep your machine running at its most efficient.
Market Leading After Sales Support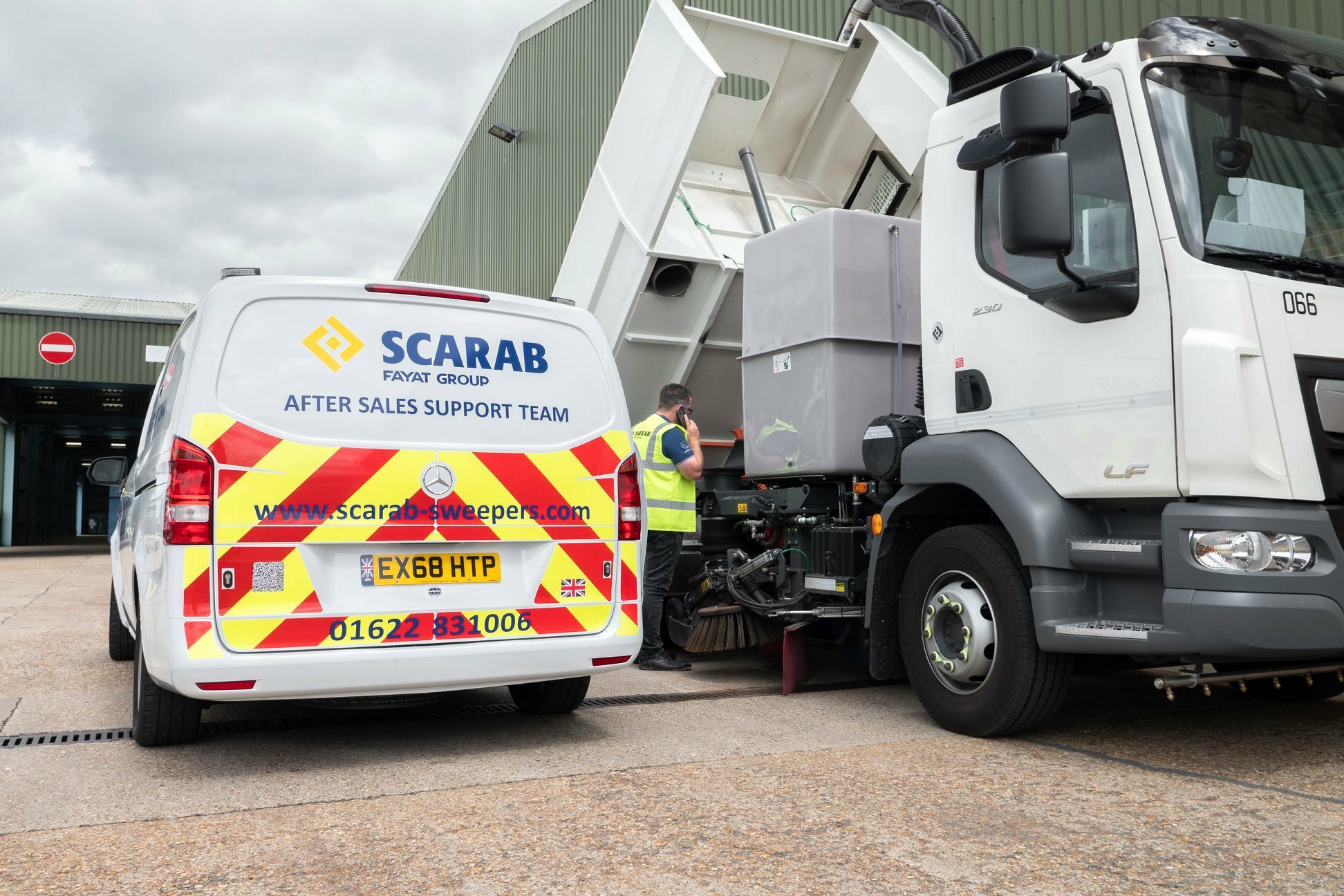 As well as supplying market-leading sweeping solutions around the world, Scarab is proud to offer comprehensive After Sales support to clients.
We offer a range of tailored Service and Maintenance contracts to our clients to ensure that their Scarab machines are able to keep working at optimum performance, for longer.
What's more, thanks to our dedicated parts warehouse, Scarab ensures genuine parts are always in stock and can ship its trusted components to clients around the world.