Environmental Responsibility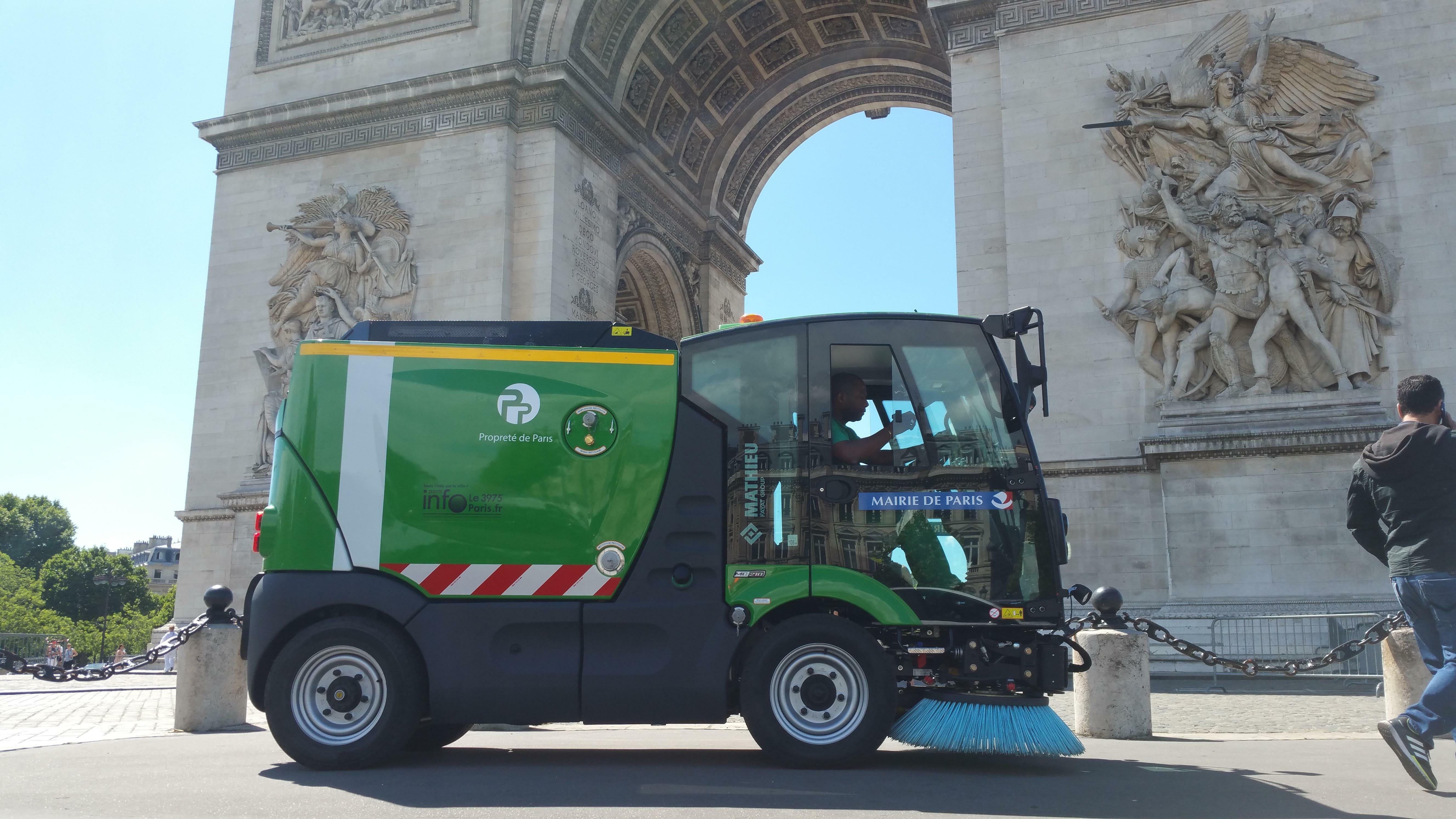 Offering a clean environment is at the core of our business. Our environmentally-conscious approach ensures well-being and comfort for operators and residents. The MC210 features the latest generation clean engines, for both diesel or petrol:

3L - Diesel VM Euro 6 C
3.8L - Diesel KUBOTA Stage V / Tier 4
3.8L - Petrol KUBOTA Stage V / Tier 2

The MC210 has three pre-defined working speeds to handle the different sweeping tasks which the operator encounters daily: an EcoMode, a standard mode and a BoostMode limited to 10 minutes of use.

ECOMODE

80% of common sweeping tasks are handled with EcoMode. Activating this working mode leads to:
• Up to 50% fuel savings compared to an intensive working mode.
• Less noise pollution.
• Preserves the lifetime of your sweeper.
Manoeuvrability in Line with the City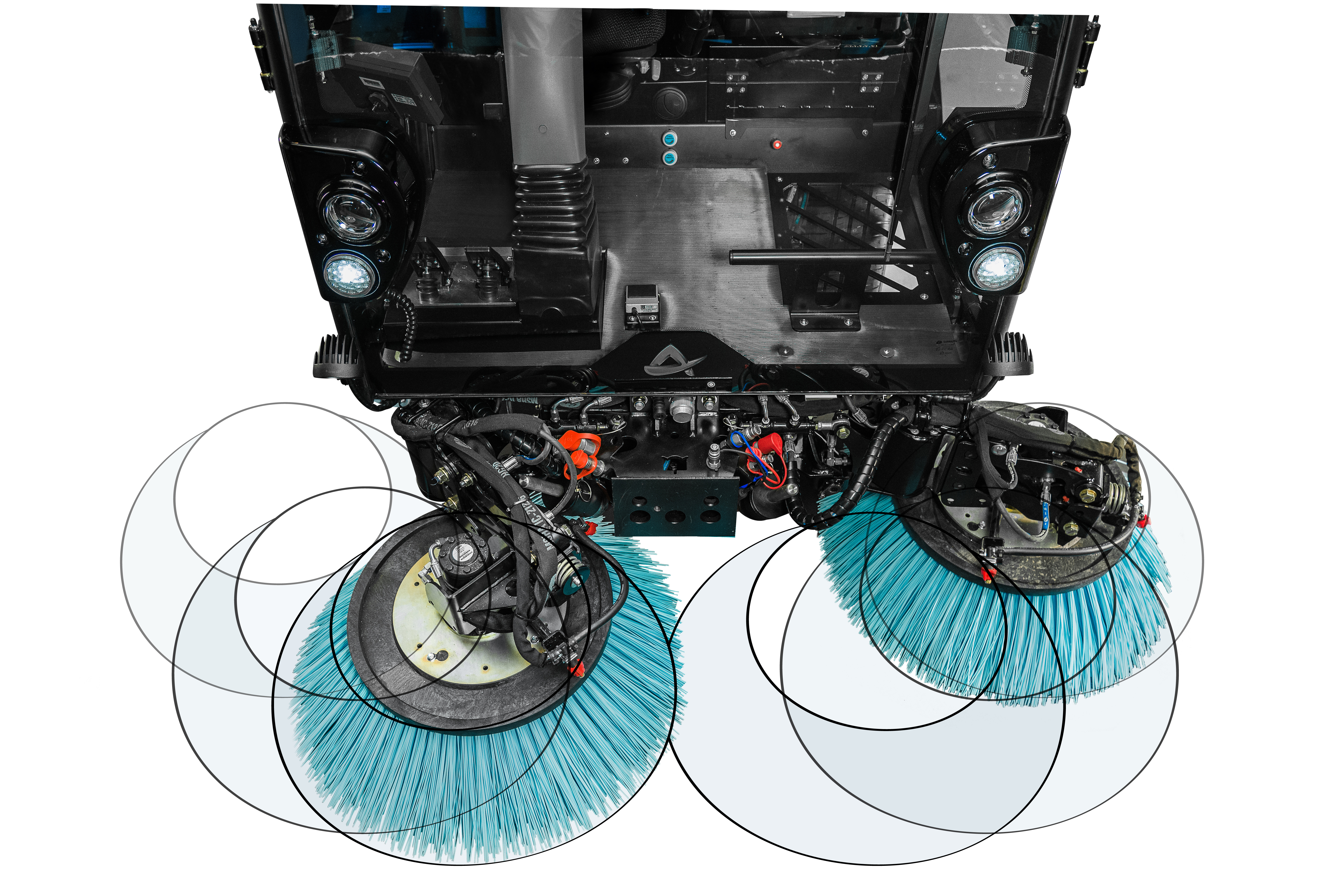 With its extra-compact dimensions, small rear overhang, 2- or 4-wheel steering in sweeping mode and an optimised turning radius, the MC210 can easily negotiate obstacles and can be manoeuvred with great agility through narrow streets. This makes any urban environment its preferred playground.
In travel mode, the Auto-Steer function - which automatically realigns the rear axle - allows the operator to stay focused on his task and to quickly and safely get from one working zone to another.
On-Board Comfort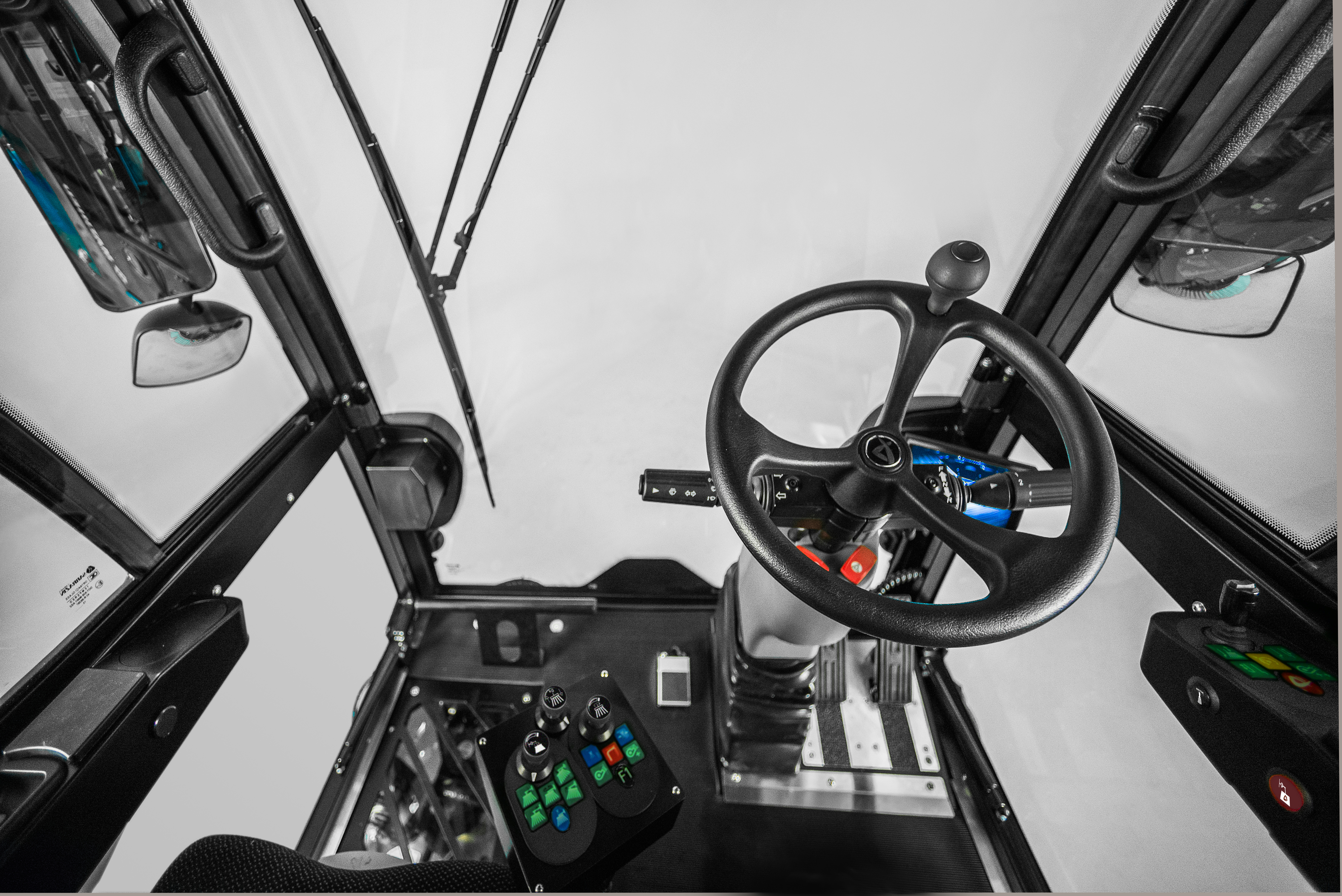 You can now perform your sweeping tasks in a first-class environment thanks to the quality control equipment and a dashboard designed to optimise organisation at the driving position:

• Standard automatic air conditioning.
• Foot-level heating.
• Driver, and passenger, suspended seats with multiple settings & 3-point seatbelts.
• Passenger footrest.
• MP3-SD-USB Bluetooth radio with a hands-free kit.
• 12V plug with smartphone compartment.
• Cupholder.
• Rear view camera.
• Suction nozzle camera.

360° View
The passenger compartment of the new MC210 makes its mark with its extra-high and extra-low windscreen, glass-panelled side doors, panoramic and wide-angle mirrors, rear-view quarter panels, floor window, suction nozzle and rear-view cameras. At the wheel, you are completely in control of your environment and enjoy a dominant position and an unsurpassed 360° view.
On-Board Comfort

EXCEPTIONAL SWEEPING PERFORMANCE
Quality is apparent in the details. This machine's predecessor offered unrivalled performance on all fronts, however, the new MC210 exceeds the qualities which made the previous generation so successful.
OPTIMISED POWER AT LOW SPEED
Thanks to the new hydraulic system with dedicated functions, an extra-wide reinforced suction nozzle and large-diameter high-resistance direct suction pipe, suction power is improved by nearly 10% at low speed and the cooling capacity is enhanced to guarantee suitability for all environments

INNOVATIVE PPS SWEEPING SYSTEM
The innovative Push and Pull System offers multiple fields of application thanks to its integrated searching system. Its independent control of the brushes provide advantages similar to a three-brush solution (handling, access to remote areas, etc.). The brushes are mounted on a rotary cylinder – which is patented technology – to increase the sweeping system's functionality and its operating potential makes it possible to reach a maximum sweeping range of 2450mm.